Welcome to Camp Sundown!



This is lovely Camp Sundown Road - getting here is half the fun, You will be driving thru historic and beautiful scenic forest.... It is actually one mile on a dirt road to "Sheltie Heaven" as we like to call it. You will be greeted by the pack at the gate. Come and visit anytime. 1241 Campsundown Rd N W Bremerton, WA......Linda

Camp Sundown
Shelties
Until one has loved A Sheltie, part of their soul remains unawakened
Double click here to edit this text.
Double click here to edit this text.
Bella retired also.. my love dog purchased when Cooper my agility dog now passed. Getting old but in good shape..

Penninsulvania Pete makes history with his new puppies. All have striking markings and mostly girls. Whoopee. He is so sweet and loving. My roomate says he is her husband!! to funny He goes everywhere with her except to her class and she has tried but the instructor won't let her bring him...

Been waiting for Jazz to give birth and am blessed with 4 adorable puppies. So many requests for them I hope I get it all straight. Will be contacting the people interested and we will see whats available. As near as I can think only one male left to sell.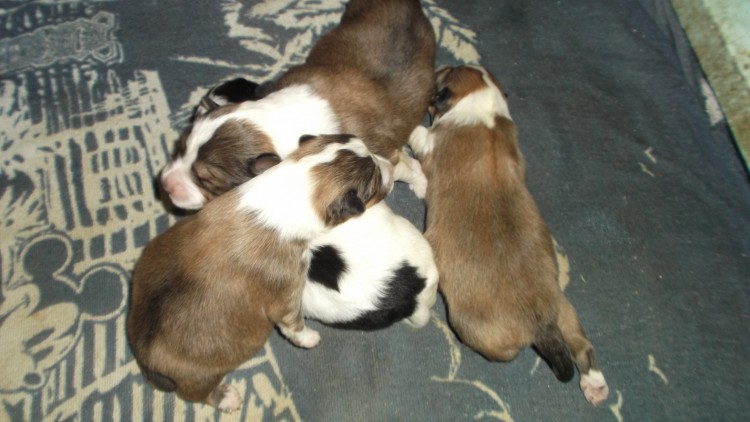 Here Jazz takes a break from her puppies they are so fat and healthy. I am so fortunate to have this loving dog at my farm at Campsundown Farm near Seabeck Washington. Its like sheltie heaven here with acres and acres to run. Some herding to do also keeps them sharp. They are the best breed of dogs that there are!!!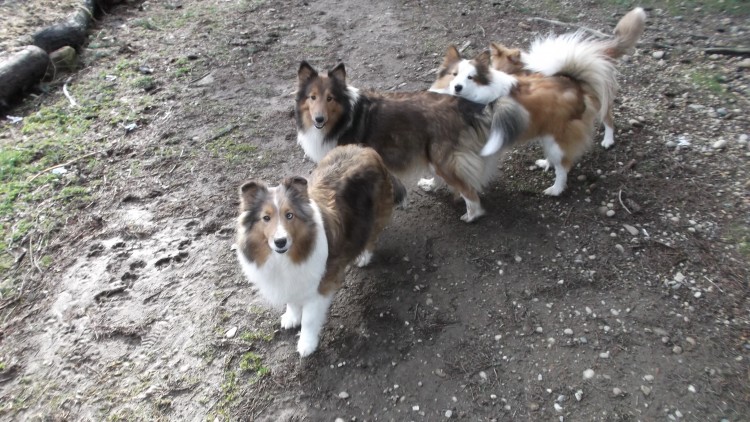 Part of the crew here and the retirees are in the house snoozing what they do best. Molly in Front, Jazz behind her Pete next and If you can see her 9 mo old Taffy last.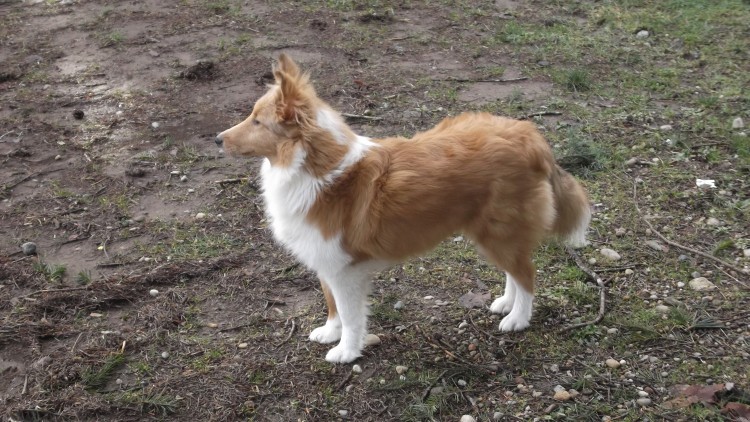 9 month old Taffy a daughter of Molly shown above a real beauty with a rich honey colored coat. She has a lot of herding instinct. So proud of Mollies first litter can't wait for the next one in about 8 days... 2016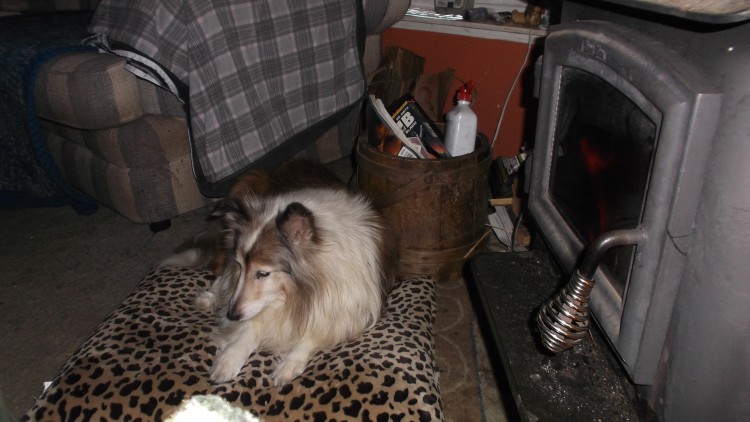 Double click here to edit this text.
When Pete was a baby. so cute now putting gobs of white on his puppies..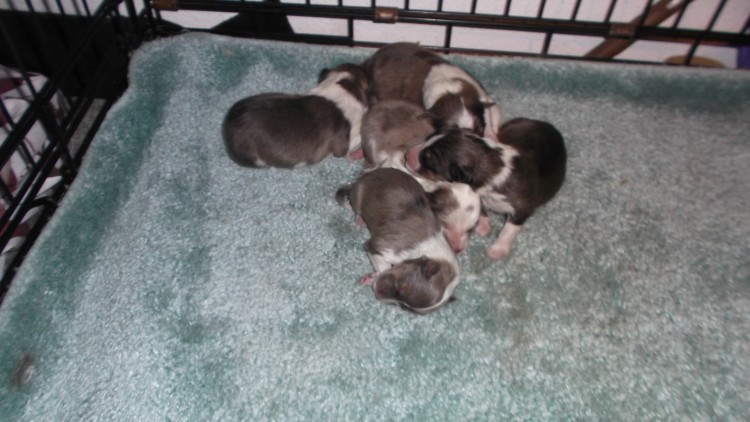 Mollys babies 2 days old. some really different colors all males the one female is spoken for I thought I had two but NO.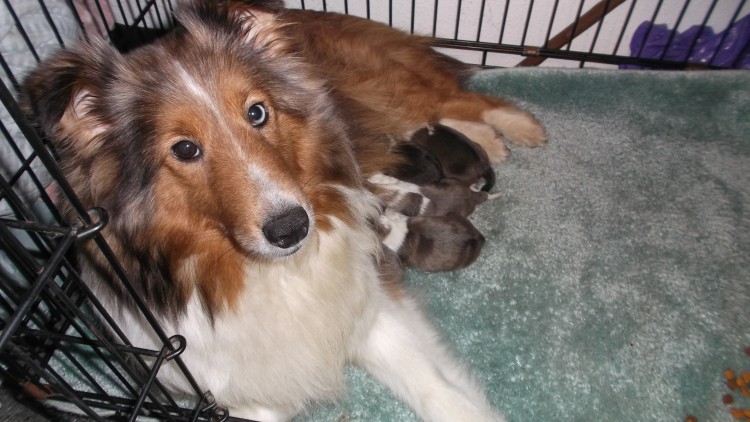 Double click here to edit this text.
beautiful Molly...Her first 9 mo old ..Taffy!!